Are you an owner? Before you start, make sure you have subscribed to one of these offers:
Family

For a happier family.

74.99€/year
Headspace is a personal meditation guide in your pocket.
So you use Spliiit to share your Headspace account?
In this article, we will give you the best practices to adopt so that everything goes smoothly.
Important ❗: Make sure you have subscribed to the family subscription that allows you to share your account.
For the owner :
👉🏻 You can share your Headspace account with up to 5 people.
👉🏻To get started, go to manage my profiles.
👉🏻Once the profiles of your co-subscribers have been created, all you have to do is send them the login details for your account.
👉🏻To ensure the right sharing with your co-subscribers, you can invite them by e-mail.
To start, enter your profile, then in subscription status, click on manage.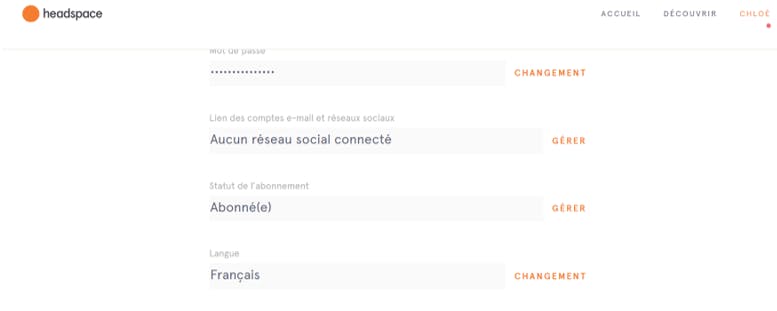 Then click on manage my accounts.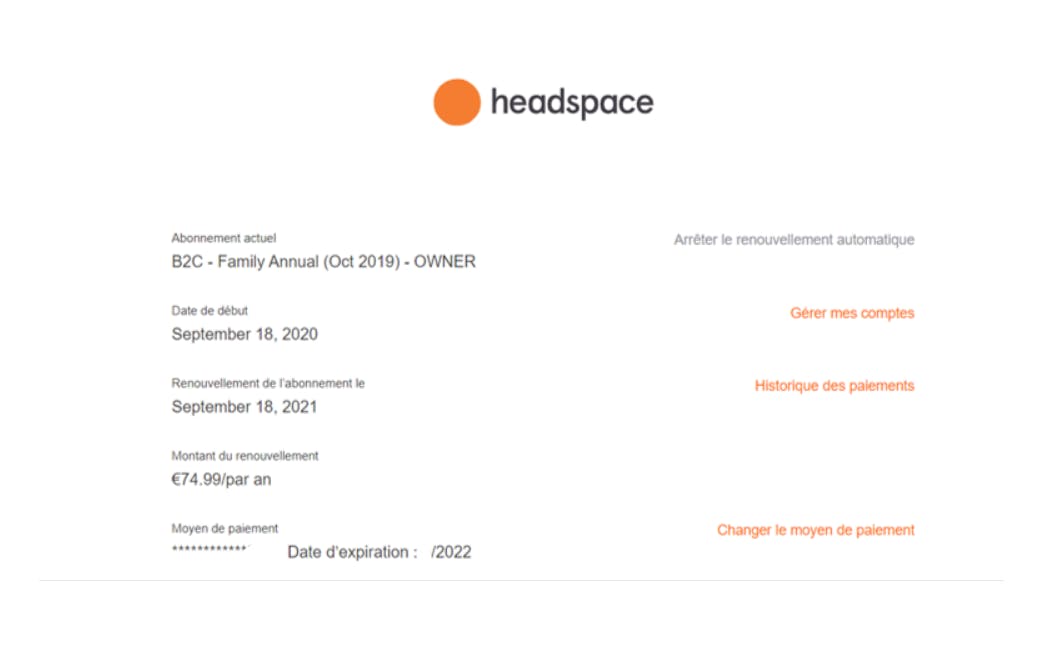 Finally, choose to invite your co-subscribers to your headspace account.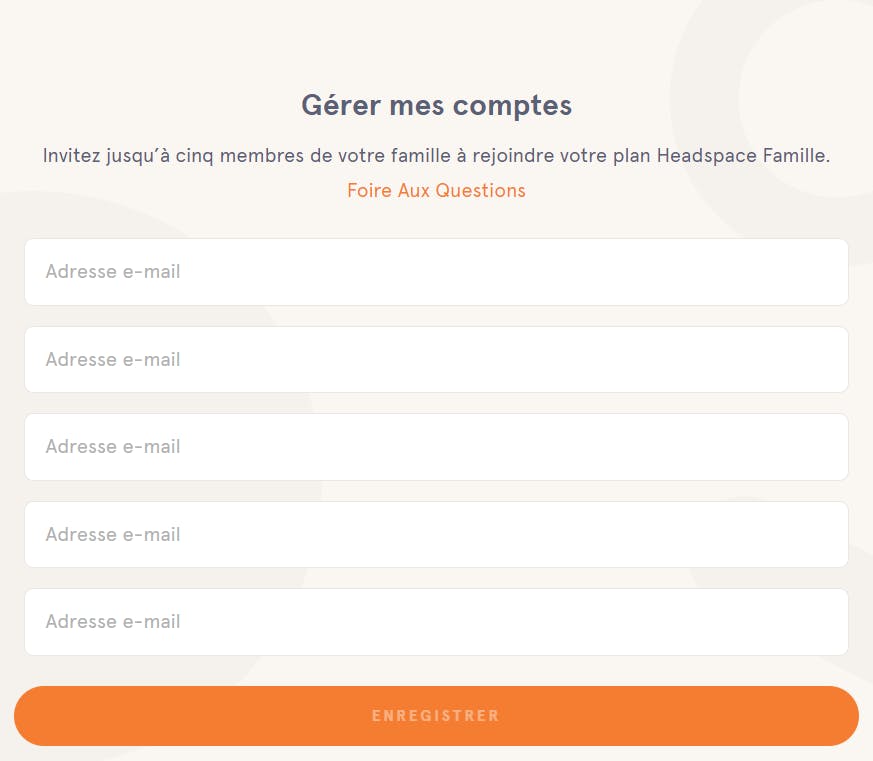 Your account is shared! Benefit from many guided meditation lessons 🎵
Did you know that regular practice of meditation improves concentration in our daily tasks?