Are you an owner? Before you start, make sure you have subscribed to one of these offers:
Unlimited Family

6 accounts. 50 million tracks

14.99€/month
HD Family

60 million tracks in high quality audio streaming! Listen to the music as the artist created it.

19.99€/month
The sharing of this service is by invitation. No sharing of credentials is necessary.
Before you begin, please make sure you have subscribed to Amazon Music Unlimited - Family Plan, and if not, consider upgrading your offer before you can share it.
Please note:
The co-subscriber must reside in the same country as the owner of the subscription. Invited children must be at least 15 years old.
For the owner :
Click on Account and Lists then on Memberships and subscriptions.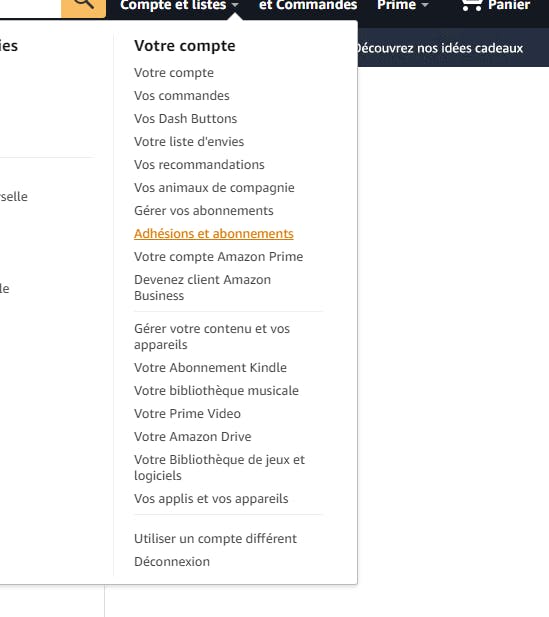 Access Your Amazon Music Unlimited settings.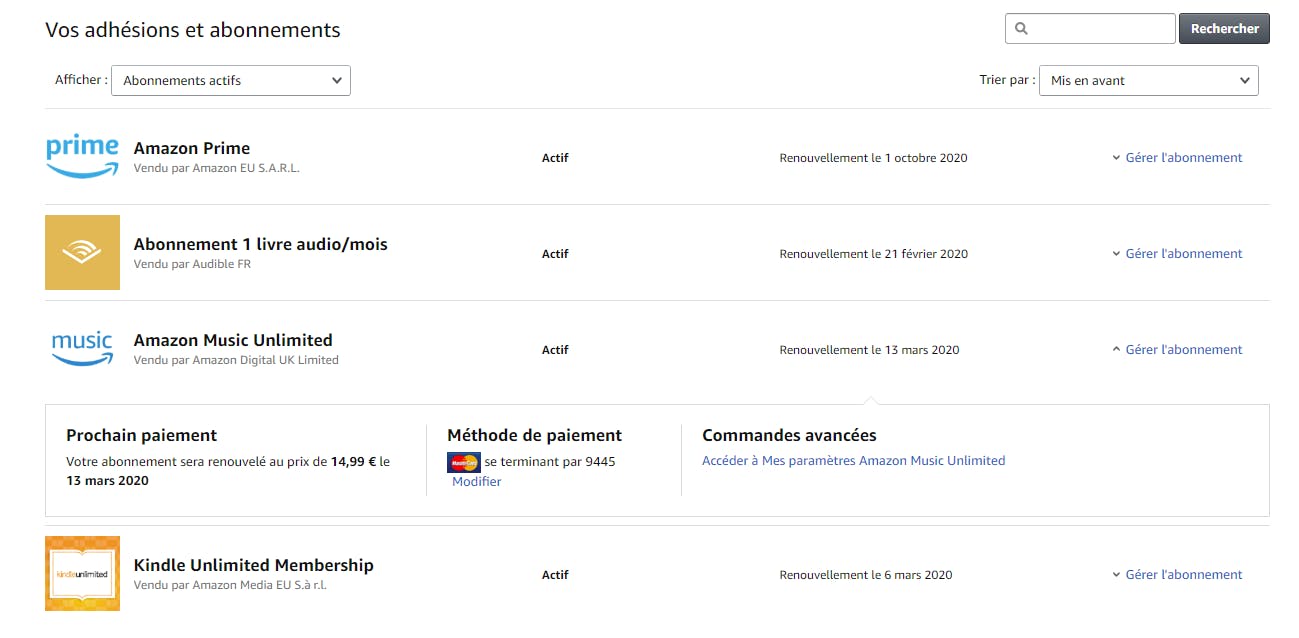 Select Invite or Remove Members (bottom left of your screen).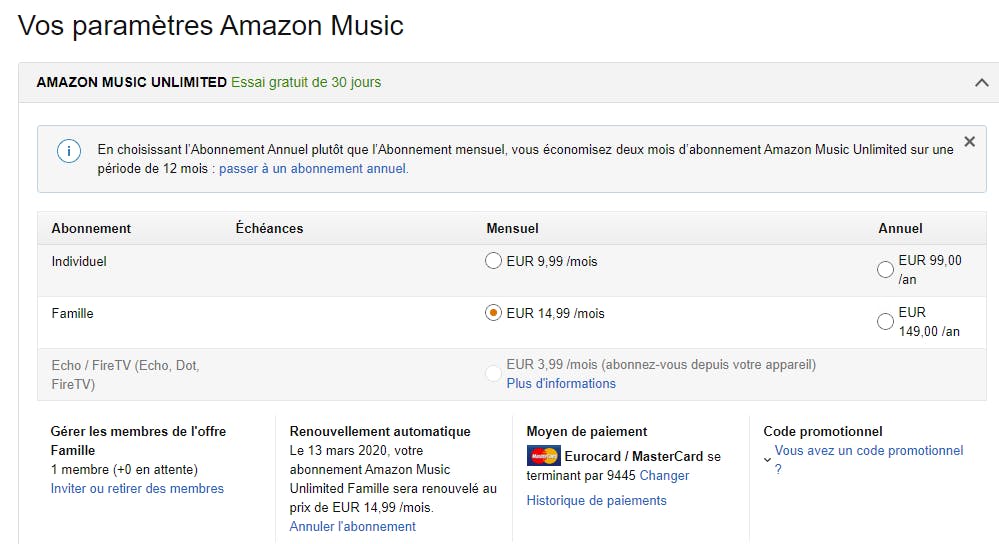 Enter the email address of your co-subscriber and then click Send Invitation.
For the co-subscriber :
You have received an invitation by e-mail and you have 7 days to accept the invitation.
Open the invitation and accept it.
Enter your existing account information or create a new account if you don't already have one.
That's all you have to do! Enjoy 60 million songs available on the platform. 🎧