Are you an owner? Before you start, make sure you have subscribed to one of these offers:
So you use Spliiit to share your Cafeyn account?
In this article, we will give you the best practices to adopt so that everything goes smoothly.
Important : We would like to remind you that our service is based on goodwill and trust between the owner and the subscriber. We therefore kindly ask you to respect Spliiit's Terms and Conditions in order to enjoy the best possible experience.
Before starting, if you wish to share your Cafeyn account, we advise you to use a password dedicated to it! This is why we suggest that you only share your account with people you know (friends, family, flatmates, etc.).
👉🏻 You can share your Cafeyn account with 4 other people.
👉🏻 The subscription must be unlimited and not a subscription provided by your internet service provider or another distributor.
👉🏻 The account sharing is done with the sharing of credentials.
Cafeyn's home page :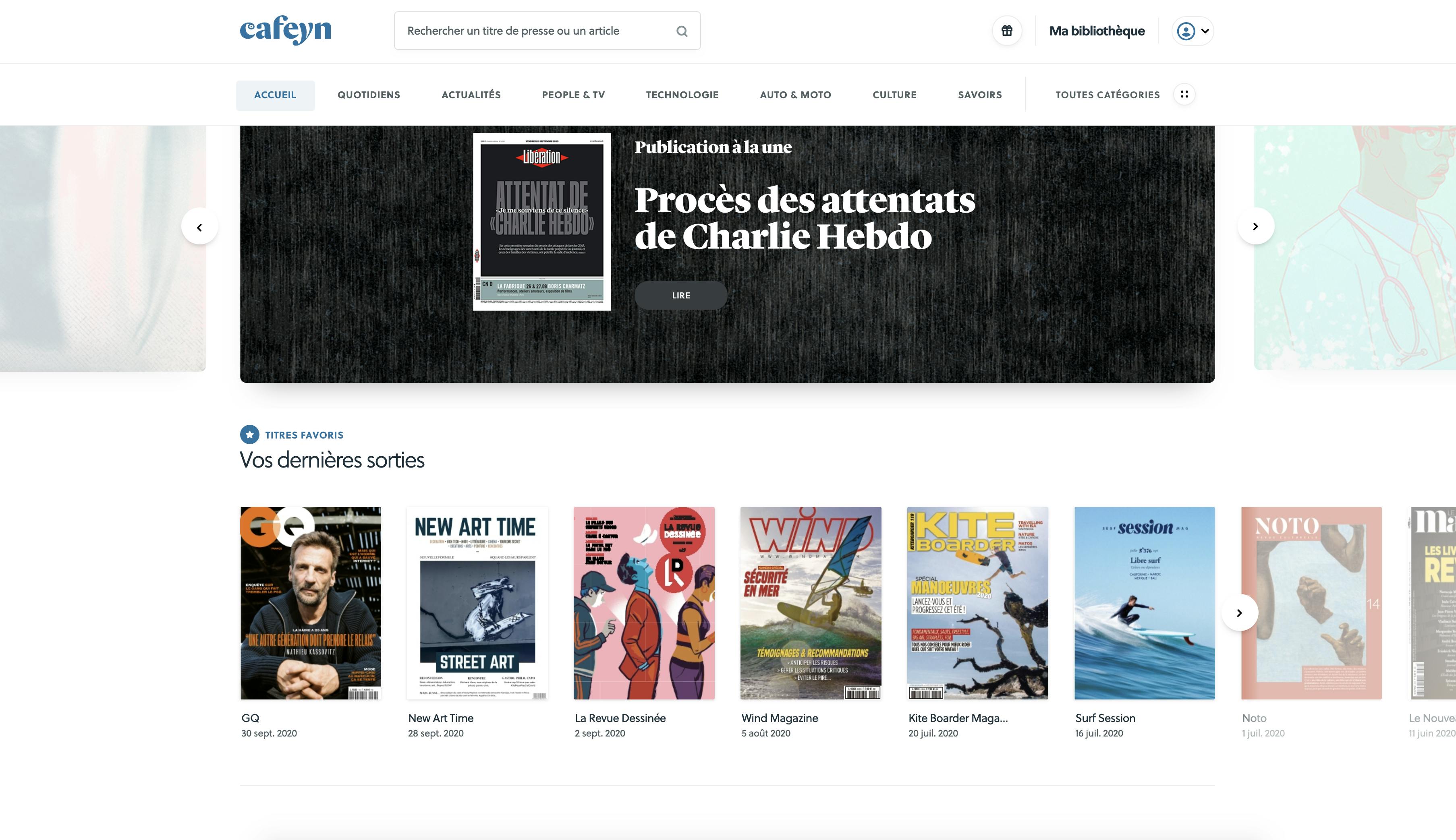 Access to the catalogue :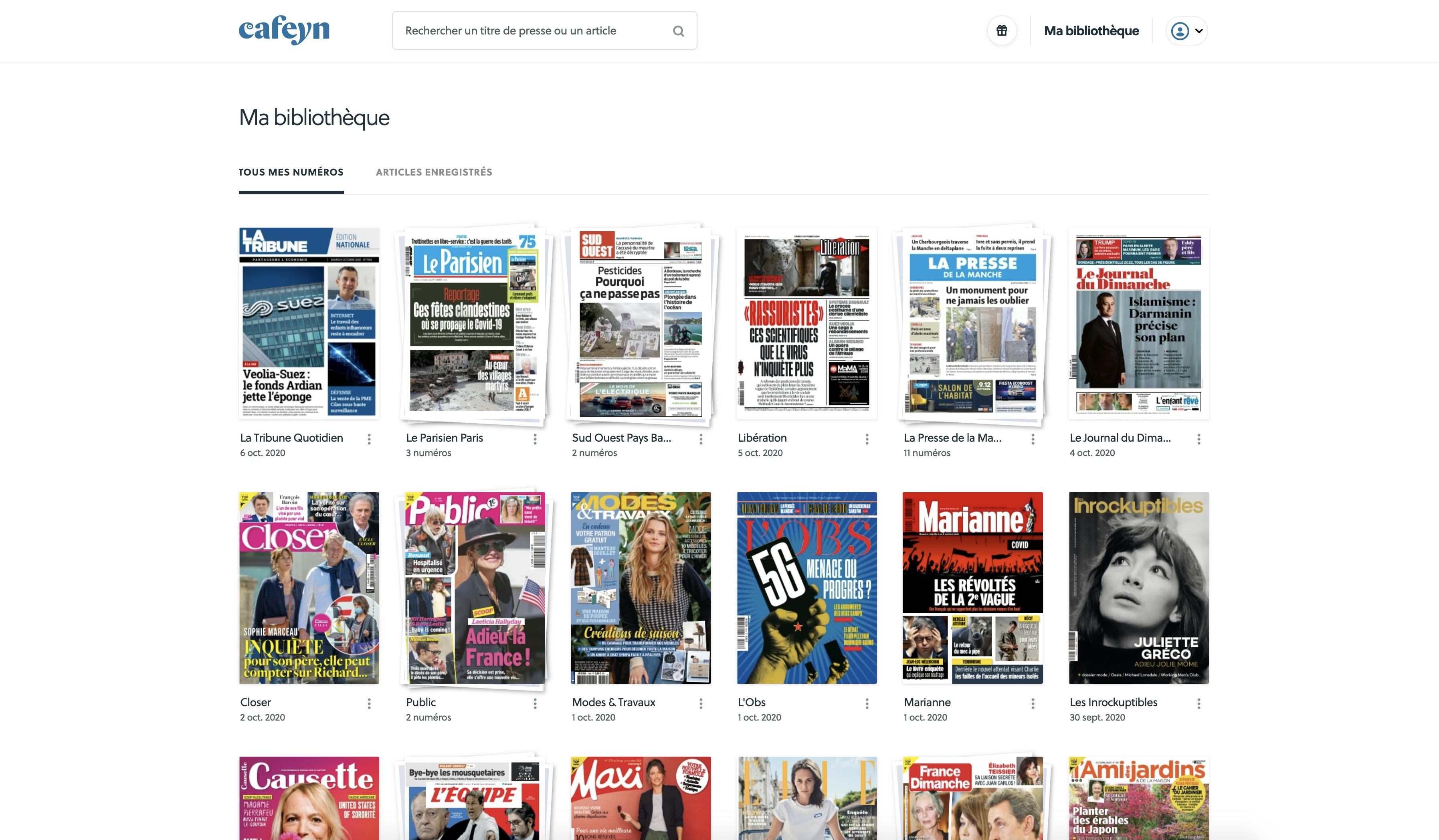 Enjoy now the magazine or newspaper of your choice !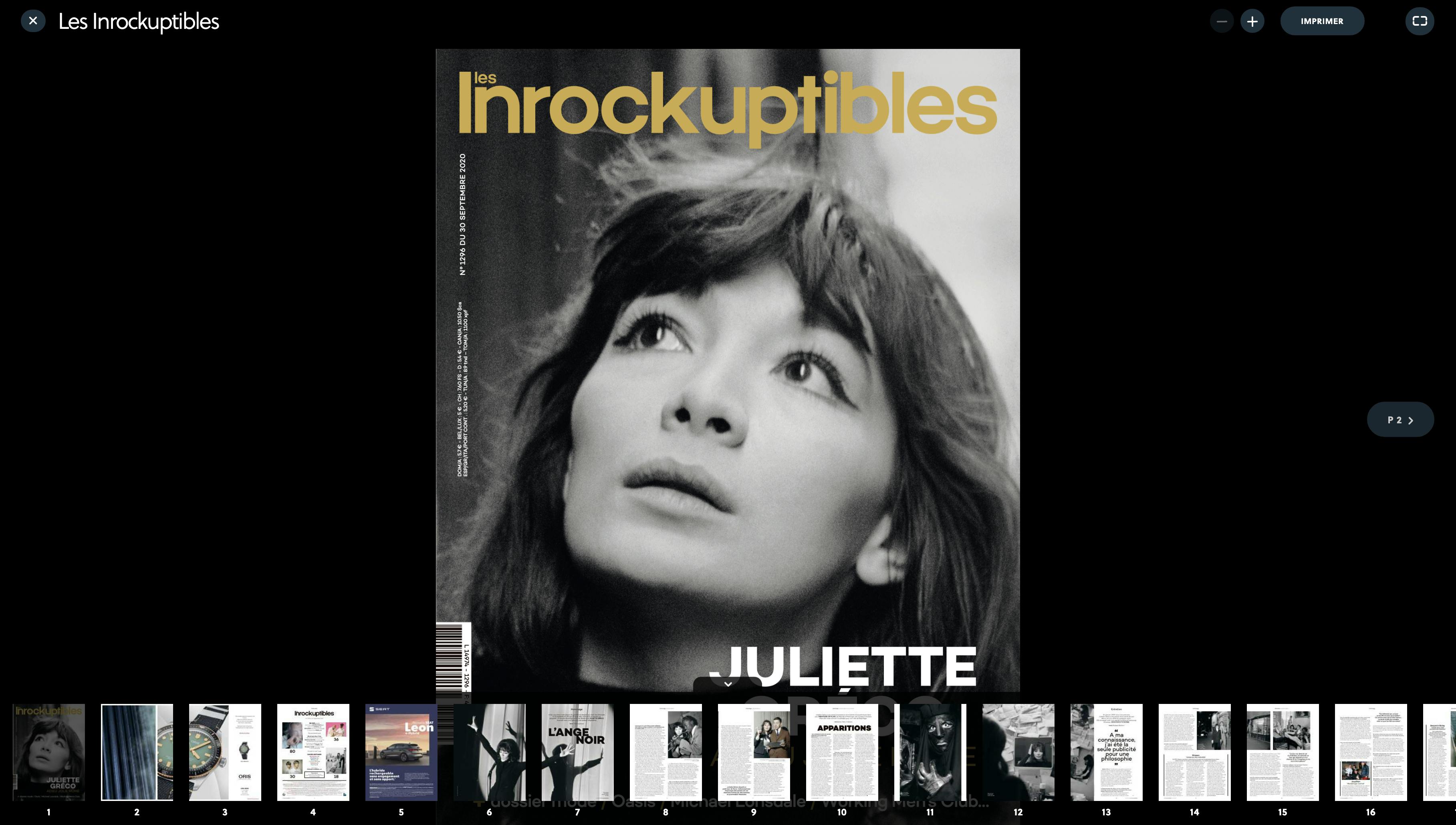 Your account is shared!
You now have access to more than 1 600 newspapers and magazines 📰 !