Important ❗ : Sharing your account can be done by invitation or by sharing login details.
If you share using your login, we advise you to use a password dedicated to the service you are sharing! Indeed, by communicating your password, you also give access to the administration of your subscription.
For the owner :
When registering, choose your country. Then click on "add a subscription".

Then select the service you wish to share.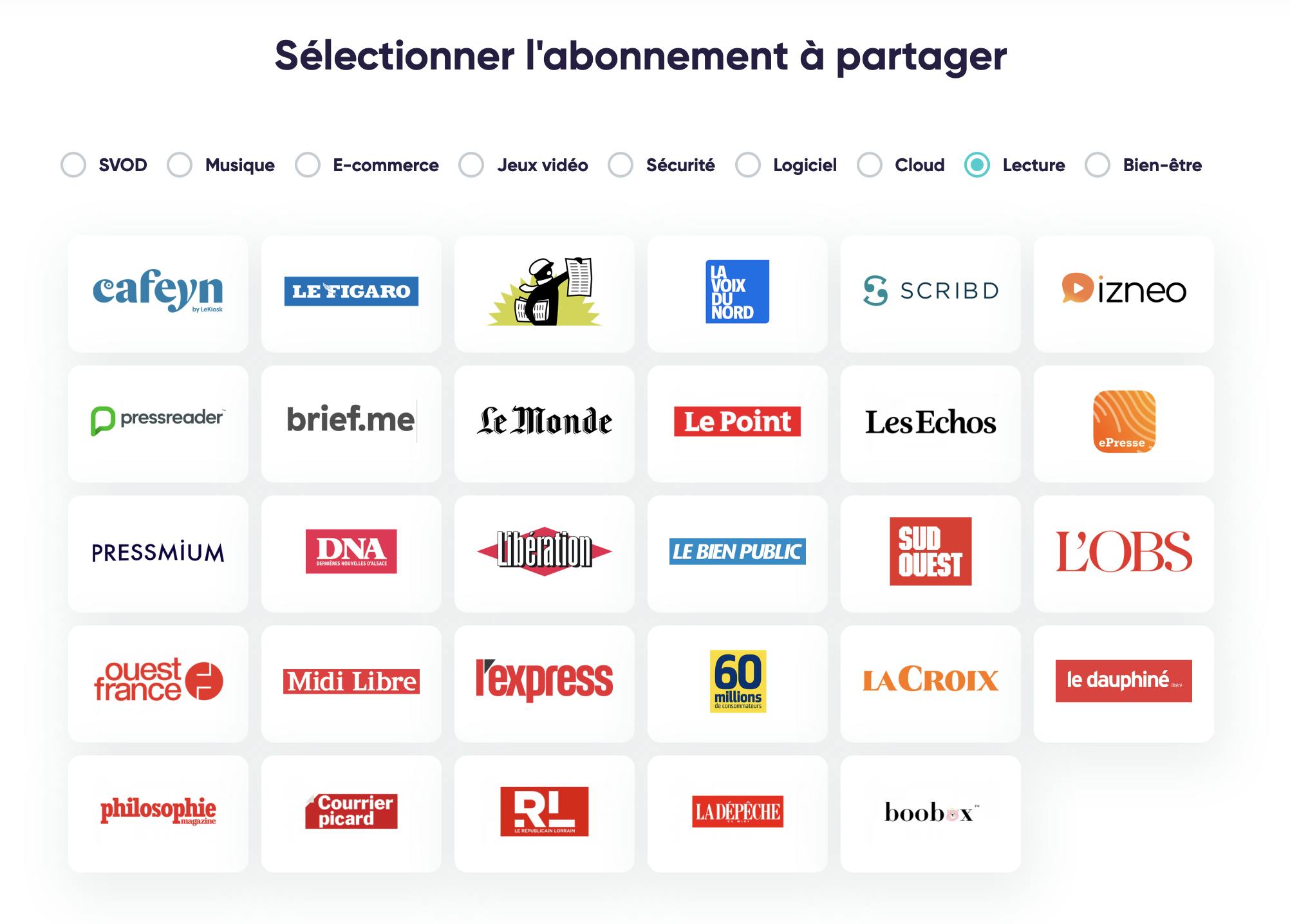 Depending on your subscription, then decide how many seats you wish to share.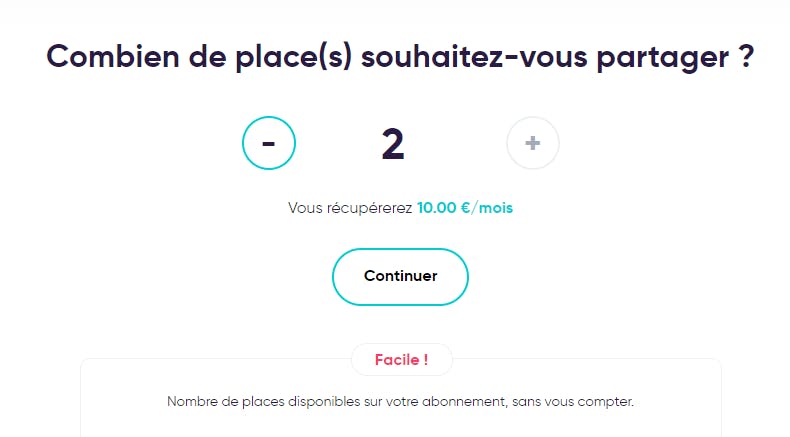 All you have to do is finalise the registration on SPLIIIT so that all users can see the places available in your subscription. You also have the possibility to create a private SPLIIIT, in which you will choose to invite your acquaintances to become your co-subscribers.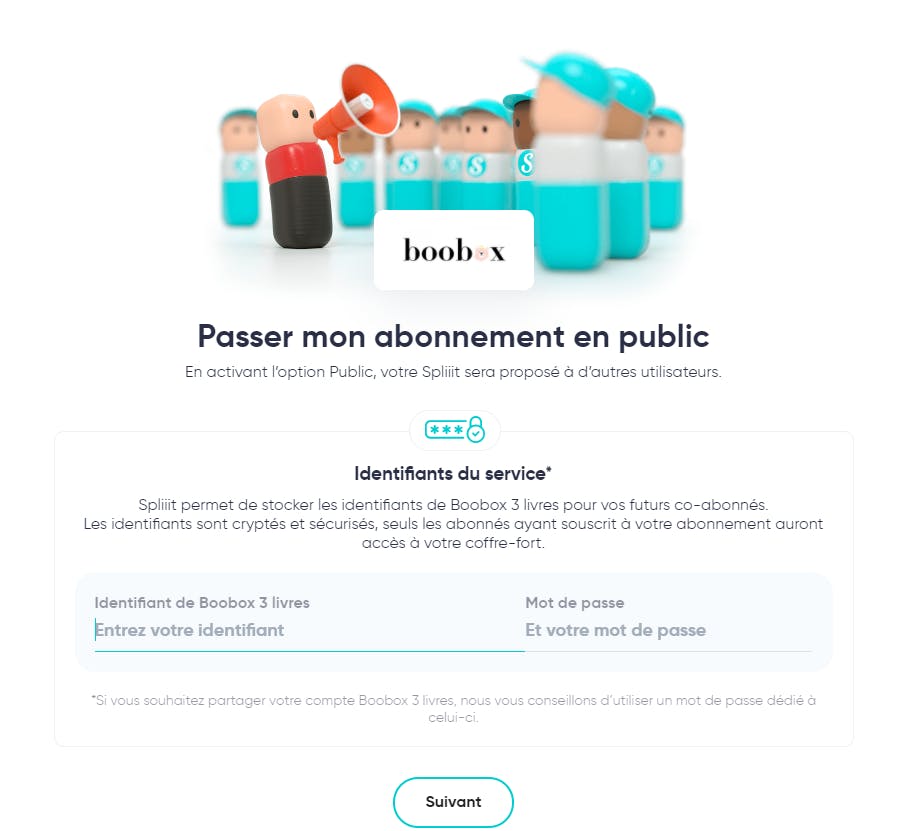 You are now ready to receive requests from co-users who wish to come and share your subscription!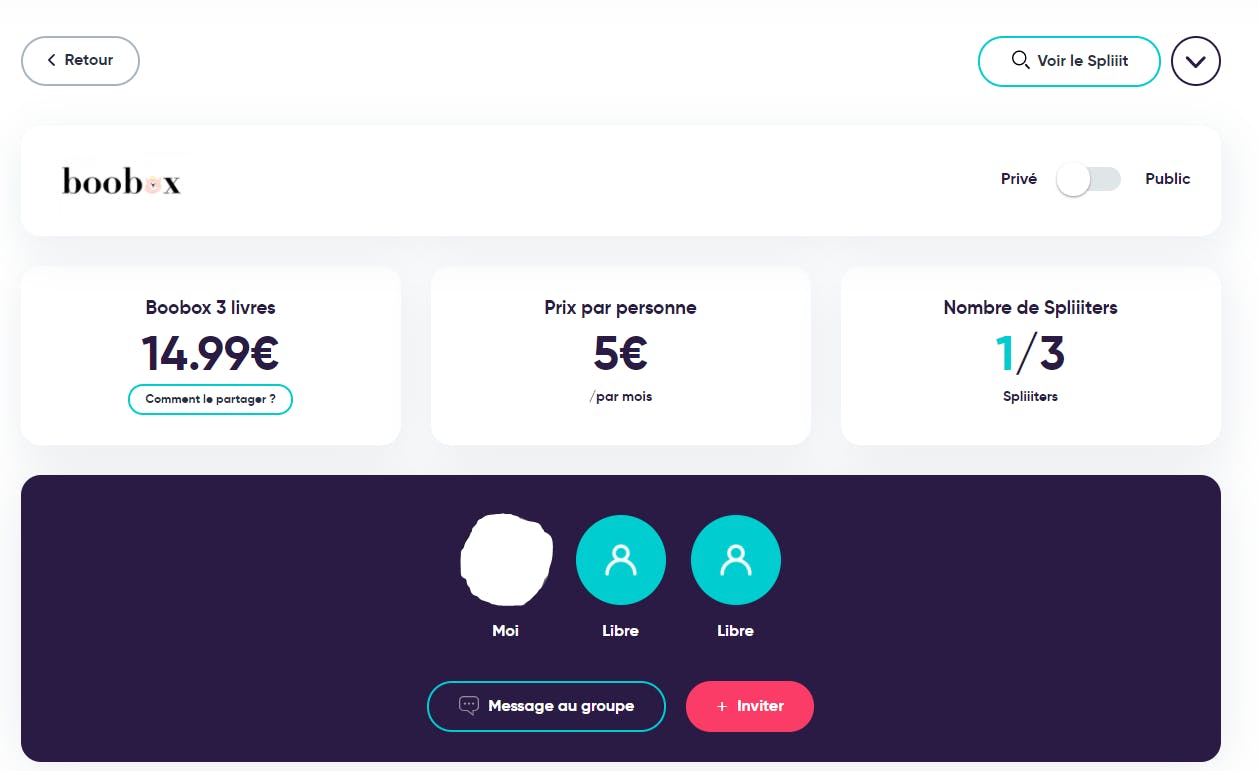 For the co-subscriber :
Choose to take out a subscription :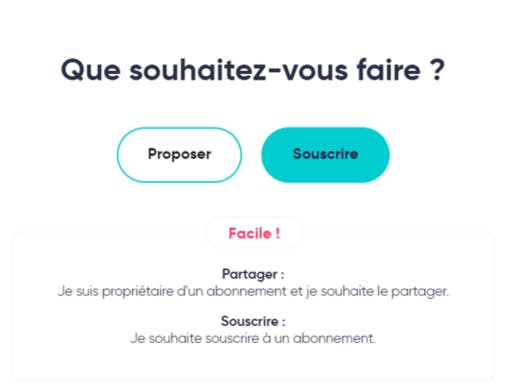 Search for the desired subscription in the search bar or with the tags.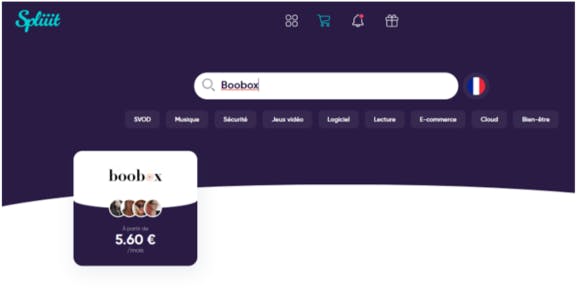 Then choose the owner.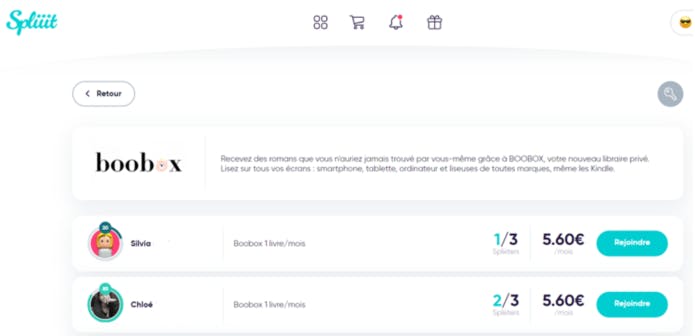 Then click on join.
You then go to the payment page.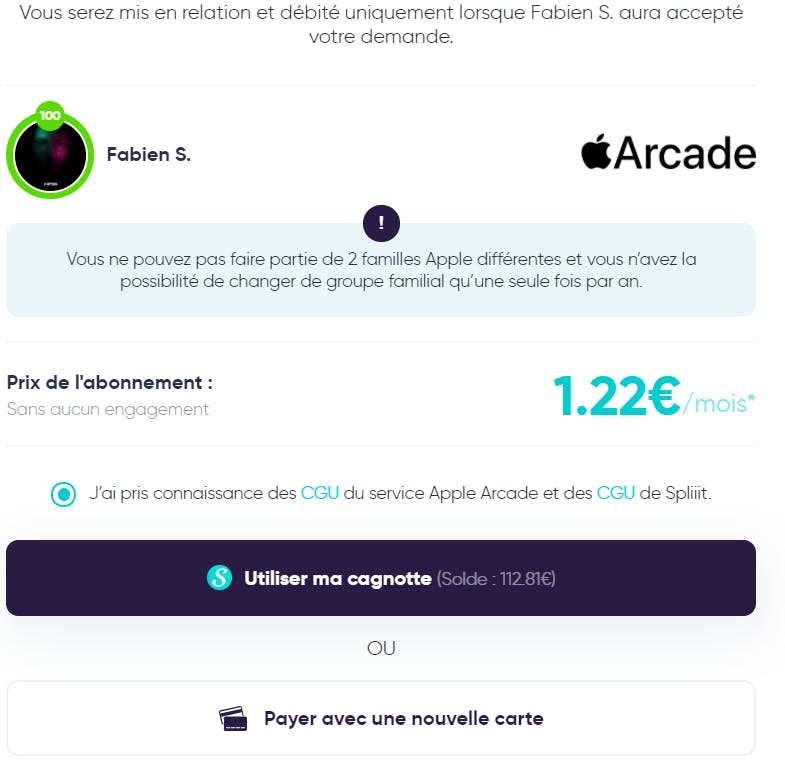 On your dashboard you will be able to see the evolution of your request.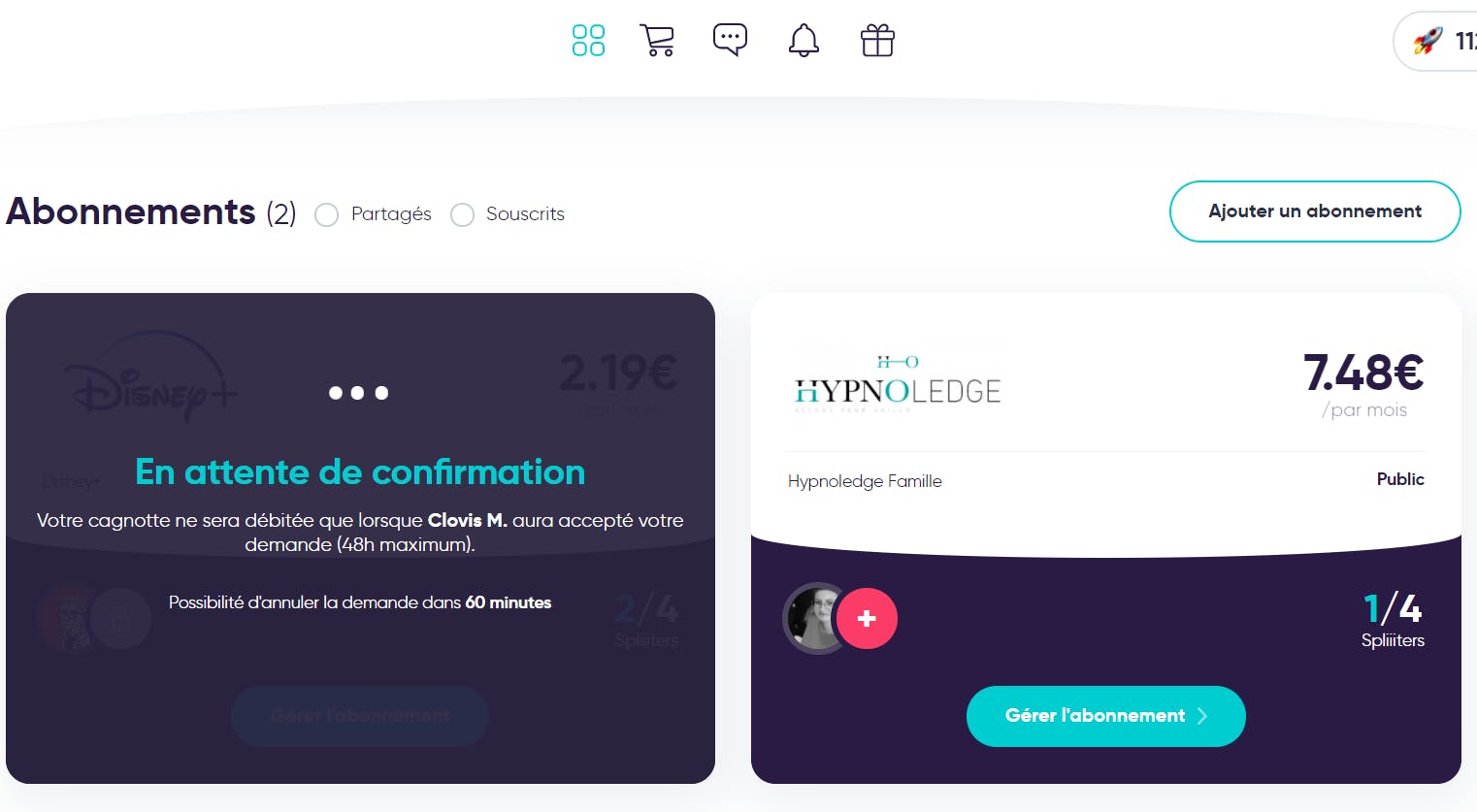 Once your request has been accepted, you will have access to the group of co-subscribers.es. You will then be able to exchange with the other co-subscribers, see the account access details, and cancel your subscription to this service if you wish to do so.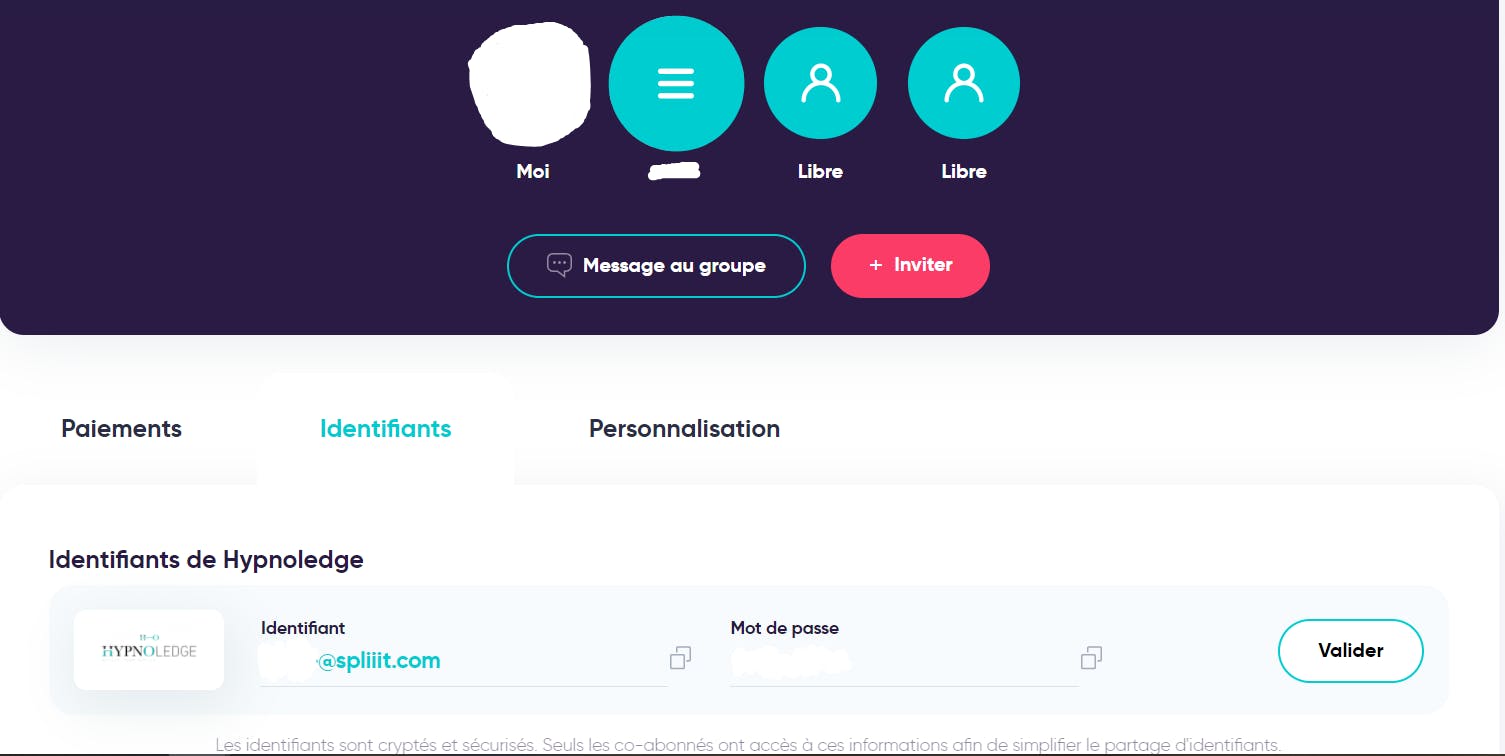 If you have any further questions about how SPLIIIT works, please do not hesitate to use the site's chat room!
You now have all the keys to propose your subscriptions and subscribe to other services 📚 !