Are you an owner? Before you start, make sure you have subscribed to one of these offers:
The sharing of this service is by invitation. No sharing of credentials is necessary.
Please note: Before starting, we ask you to check that you have subscribed to the "Family package" subscription, if not, please upgrade your offer before you can offer it for sharing.
Add an account as a family member :
1. For the owner :
On the Setapp home page, click on "Family package" then enter the email address of your co-subscriber.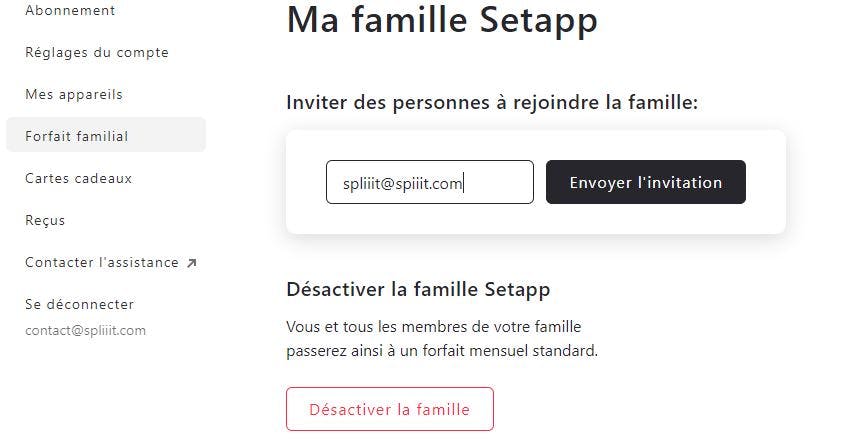 The co-subscriber will then receive an email in order to join the "Family".
2. For the co-subscriber:
Accept the invitation that has been sent to you by email, and follow the following steps:
Enter a name for your "Profile".

Create a password and click on "Continue".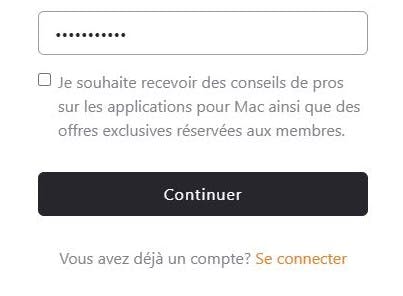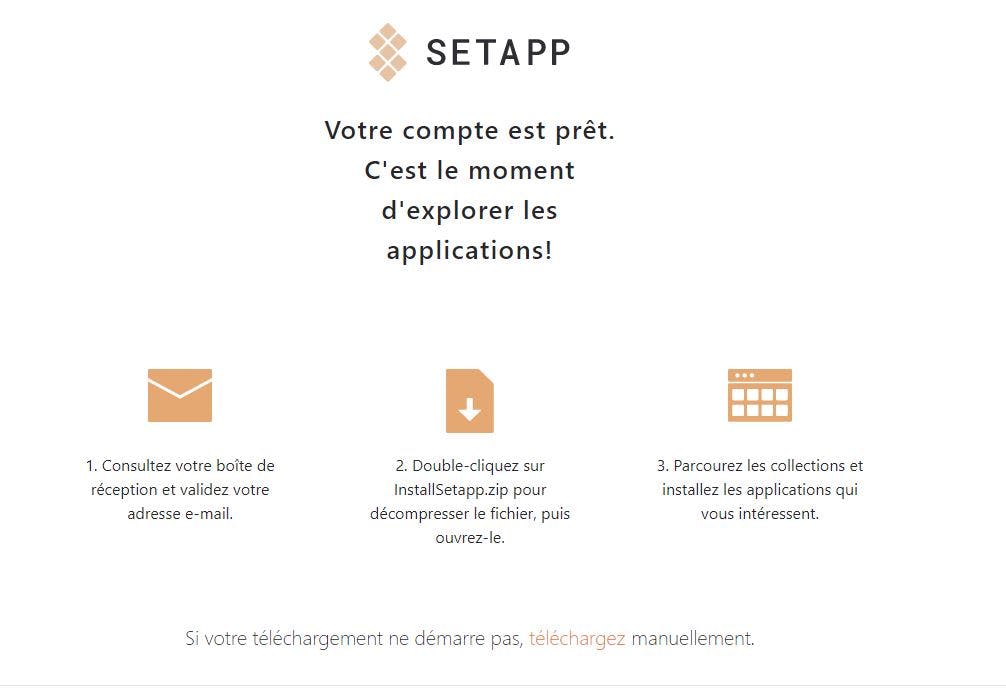 Your account is now created. You can take advantage of the many applications in the catalogue.